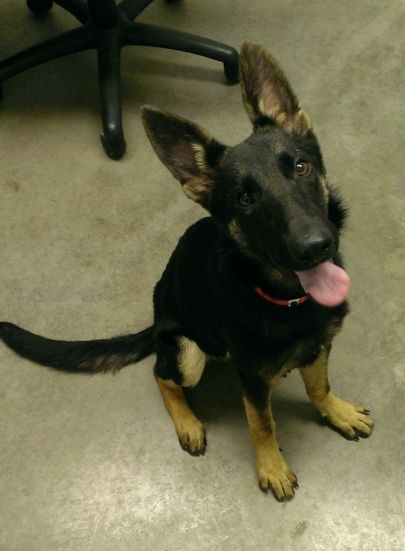 Sometimes life throws you a curve-ball and that is what we have been given by Ms. Juno. We noticed she was knuckling under a bit with both her front and back paws and her balance was a bit off. Our regular vet after giving Juno a routine exam, thought it might have been a result of poor nutrition Juno received as a puppy and/or just lack of exercise, but he recommended we see a specialist to rule out something serious. Juno went to see Dr. Arceneaux at MedVet New Orleans(we are a huge fan) and there they did a number of tests including a CSF tap, tick and distemper titers and x-rays. Nothing came back as abnormal so the radiologist recommended an MRI and that was done Tuesday. I questioned the expense of all of this, but those of you who know NOGSR know that once we take a dog into rescue, we are committed to that dog. Well, I am glad we went and had the MRI done, because now we know what the problem is: a cyst on her spinal column.
We heard back from MedVet today and Dr. Arceneaux spoke with Dr. Shore at Mississippi State and Dr. Shore recommends surgery. He said since Juno was such a young dog, he was very optimistic that the surgery would be a success. The estimate is $2,200. We are reaching out to GSD lovers, NOGSR adopters or anyone who has a big heart asking for help to pay for Juno's surgery. Thank you for any donation large or small.
Donate securely through PayPal.